Tripod Screen (Sales & Rental Available)

* Lightweight yet durable constructed
* Steel and plastic parts combinated to eliminate scratch
* Slat saddle keep viewing surface flat
* Both case and upper shaft adjusts easily on tripod upright
* Black masking border to assure best quality video image
* Design specificial for audio visual use, special for schools worldwide
* Plastic keystone eliminator


Price: Call for Best Price
Product Description:

The operation is flexible and the height of screen can be adjusted as needed by using unique tripod connection and lock devices. The screen can be put in any location and used for many times. The screen is widely used in meeting rooms, schools, outdoors business presentation etc.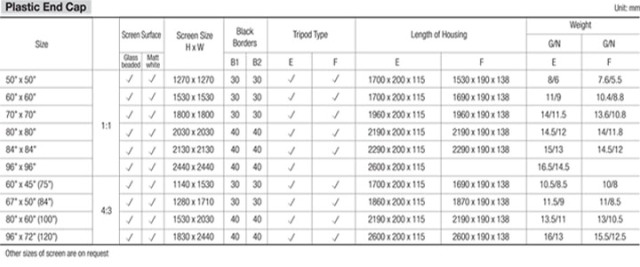 To view the e-catalogue of our company, please click on the hyperlink 'View e-Catalogue'. If you want to add this product into your enquiry / RFQ, please click on the hyperlink 'Add to Enquiry / RFQ'.